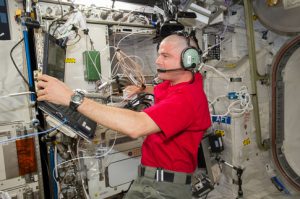 "Ham radio" is a popular term for amateur radio, derived from "ham" as an informal name for an amateur radio operator. The use first appeared in the United States during the opening decade of the 20th century—for example, in 1909, Robert A. Morton reported overhearing an amateur radio transmission which included the comment: "Say, do you know the fellow who is putting up a new station out your way? I think he is a ham."[1] However, the term did not gain widespread usage in the United States until around 1920, after which it slowly spread to other English-speaking countries.
The term amateur in amateur radio is used to distinguish it from commercial pursuits, as radio amateurs are prohibited by law from accepting monetary or material compensation of any kind for any activities they perform as radio operators.
The many facets of amateur radio attract practitioners with a wide range of interests. Many amateurs begin with a fascination of radio communication and then combine other personal interests to make pursuit of the hobby rewarding. Some of the focal areas amateurs pursue include radio contesting, radio propagation study, public service communication, technical experimentation, and computer networking.
EDUCATIONAL
Amateur Radio has long been fertile ground for gaining knowledge and skill with electronics technology, as well as for hands-on experimentation and application of technology. Using Amateur Radio in the classroom is a proven and effective way to teach both fact and theory and align with state and national learning objectives– in STEM curricula– as well as other content areas.
ARRL's Education & Technology Program, provides resources and training to help teachers learn how basic electronics and radio science is applied in today's technologies, and how to bring this knowledge to their students. An overarching goal of the Program is wireless technology literacy, for teachers and students. For more insight, see "Amateur Radio in the STEM Classroom", published in Tech Directions, April 2016.